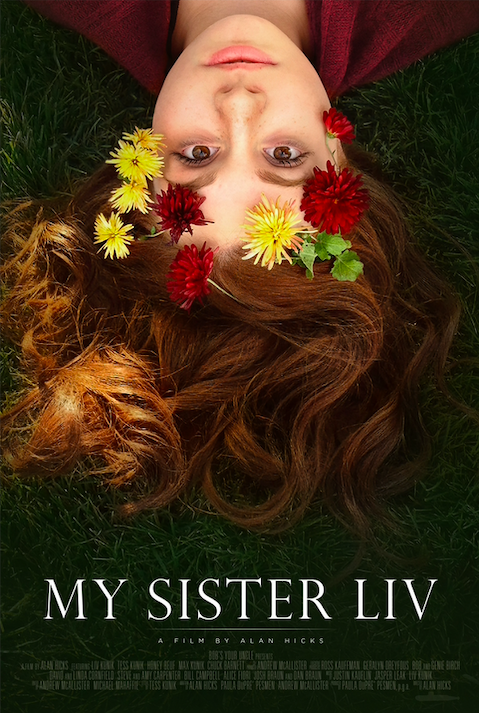 MY SISTER LIV features sisters Tess and Liv, who from a young age are inseparable. Liv is a young girl, growing up with relentless pressures of social media, teen depression and, often, suicidal thoughts. MY SISTER LIV takes us into a rare and riveting journey of raw emotions and fears of a young life on the edge — and ultimately a big sister's desperate struggle to save her. Through fearless storytelling, MY SISTER LIV reveals the realities of stigma, the struggles of mental health, and the aftermath for the survivors left behind in a suicide. As a family learns to cope with their new normal, they find hope in filling a gap around fearlessly talking about mental health and ultimately to save young lives.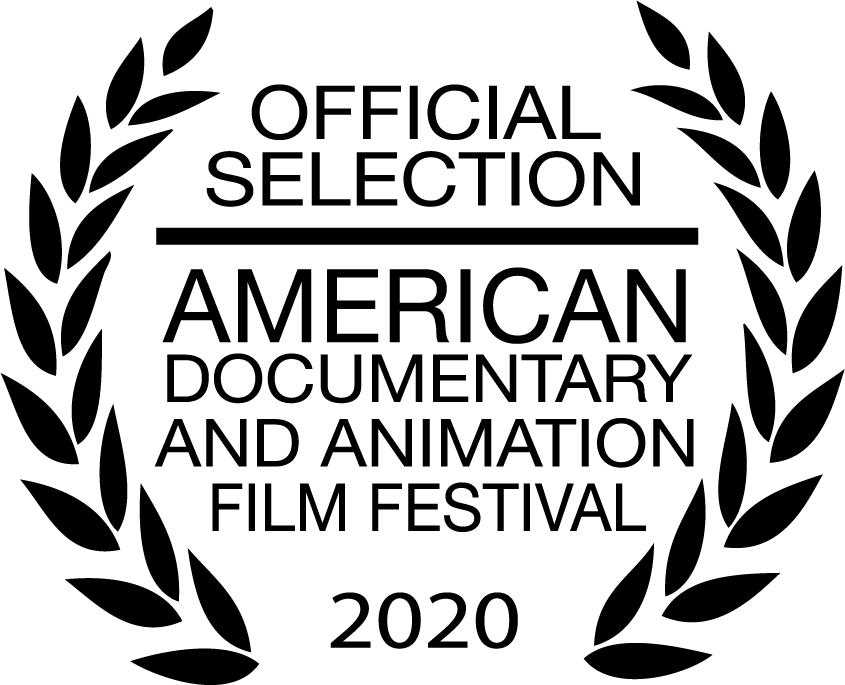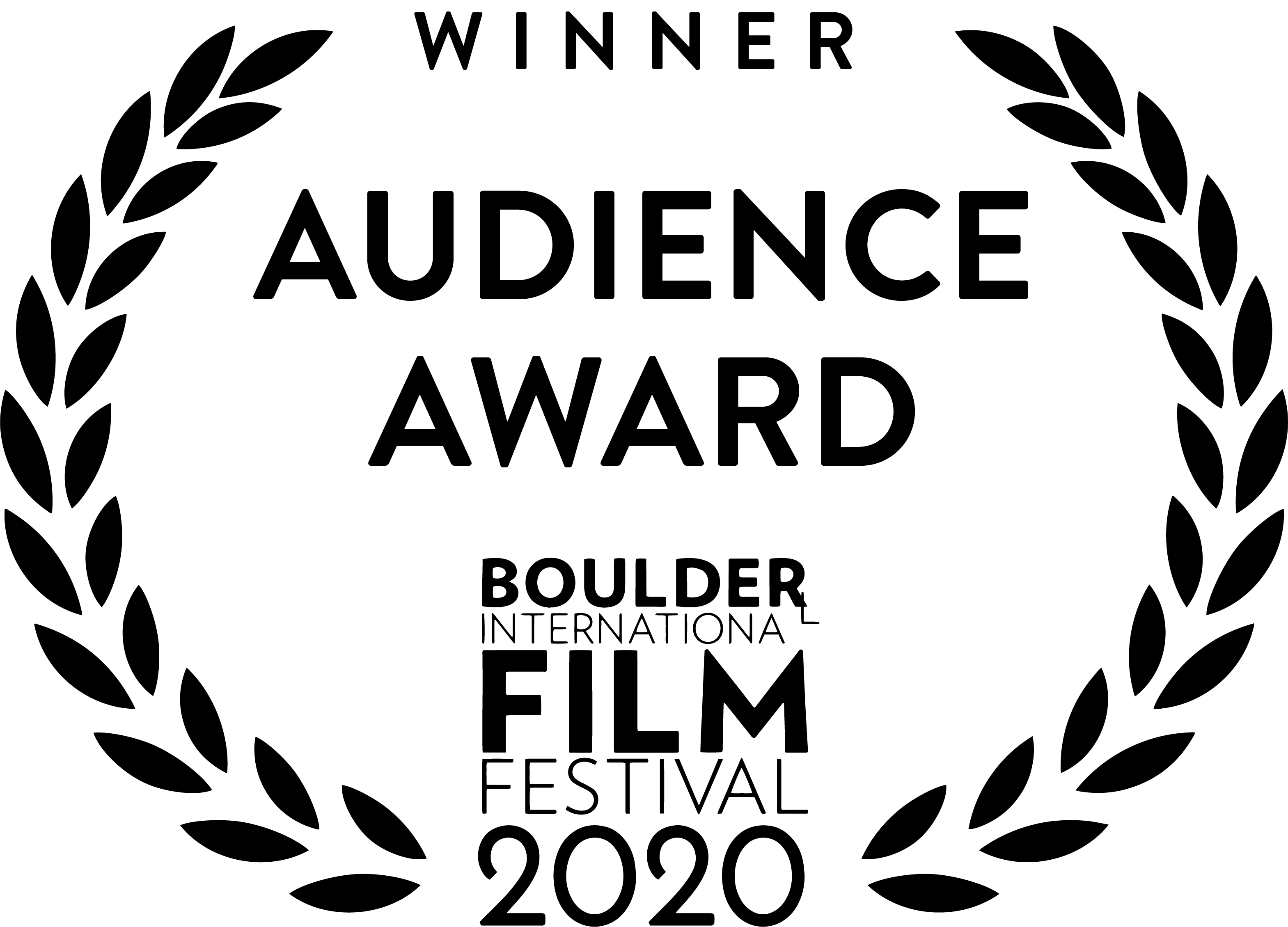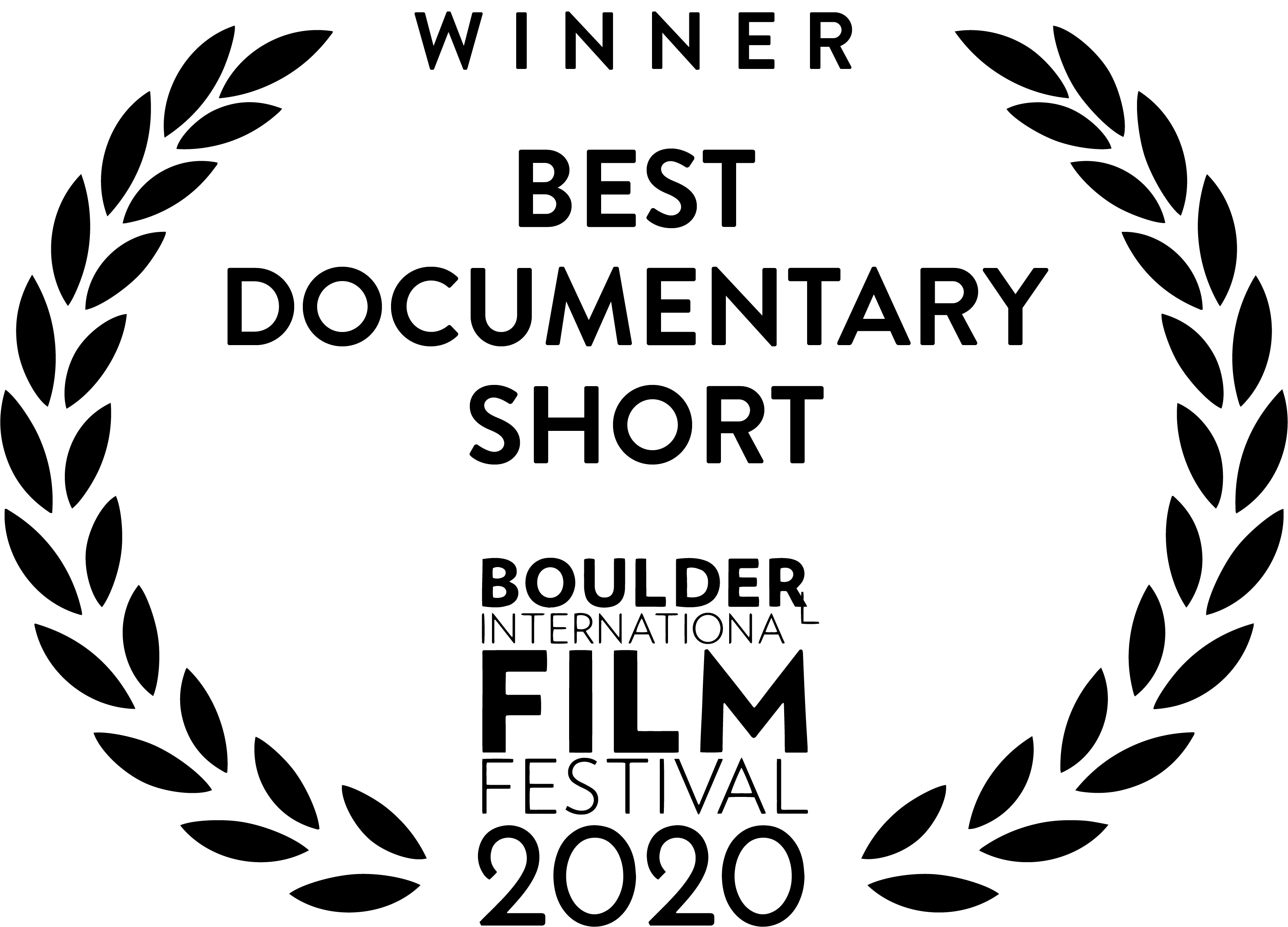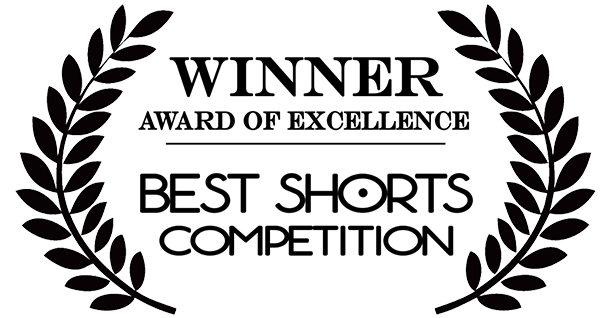 We are a group of filmmakers who believe wholeheartedly in Liv's impact and legacy. Through her story, told by sister Tess and mom Honey, Liv's family bravely takes us on their private journey of love and loss, to help end youth suicide.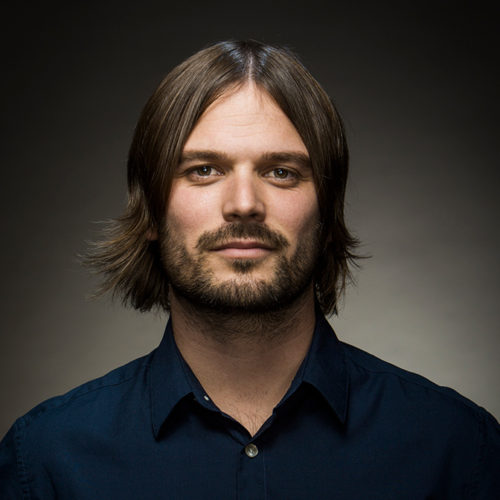 Alan Hicks is a Grammy Award-Winning filmmaker based in Los Angeles. After working as a musician in and around New York, Hicks transitioned to filmmaking, directing his first feature documentary KEEP ON KEEPIN' ON and winning the Audience Award and Best New Director honors at the 2014 Tribeca Film Festival. The film also won awards from the IDFA, AFI, Cinema Eye, Seattle Film Festival, Palm Springs, Hamptons Summer Docs, Aspen Film Festival and more. KEEP ON KEEPIN' ON was also shortlisted for the Academy Awards Best Documentary Feature in 2015. Hicks recently directed the documentary feature film QUINCY following music legend and icon Quincy Jones over four years. QUINCY premiered at the 2018 Toronto International Film Festival, before its worldwide premiere on Netflix reaching audiences in 150 countries. QUINCY received the Critic's Choice Honor for Best Music Documentary, the African American Film Critics Award for Best Documentary and Top Ten Films of 2018. QUINCY was included in the Doc NYC Short List, the Hollywood Reporter's Top Ten Films of 2018, was honored as a New York Times Critics Pick and won the Grammy for Best Music Film.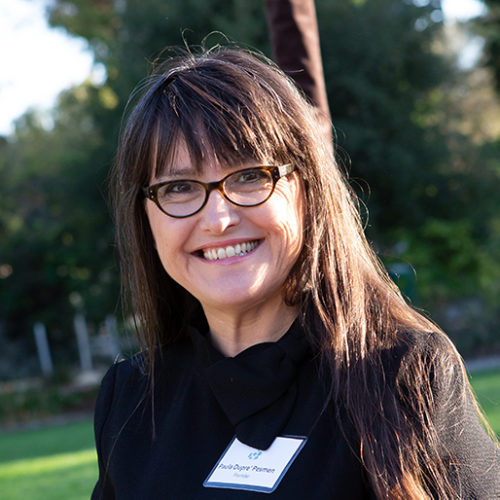 Paula DuPré Pesmen launched her film career on the producing teams of such narrative features as: HARRY POTTER AND THE SORCERER'S STONE, HARRY POTTER AND THE CHAMBER OF SECRETS, HARRY POTTER AND THE PRISONER OF AZKABAN, RENT, MRS. DOUBTFIRE, HOME ALONE 2 and STEPMOM. Since 2004, she has produced the renowned documentary features: THE COVE (Academy Award 2010); CHASING ICE (Cinematography Award Sundance; Emmy Award, Audience Award SXSW 2012), KEEP ON KEEPIN' ON (Audience Award Tribeca Film Festival, IDFA, Palm Springs Film Festival 2014); and Grammy Award winning and Netflix Original QUINCY (Toronto International Film Festival 2018) following music legend Quincy Jones. Paula was named Producer of the Year, 2010, by the Producers Guild of America. For her philanthropic work starting and running the non-profit There With Care, which provides daily support to families and children facing critical illness, she was named a Local Hero by Oprah Winfrey's O magazine. Her recent documentary short film, LIV was made with director Alan Hicks to turn the tide of youth suicide.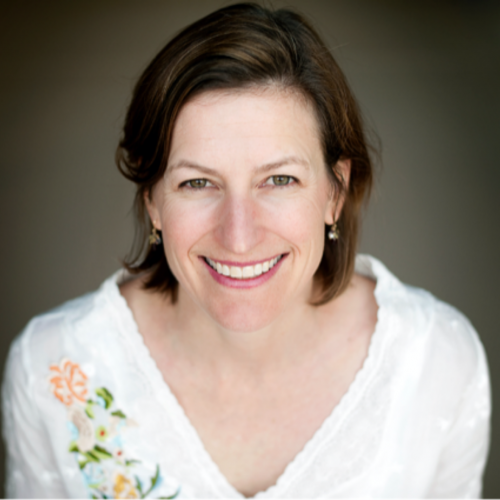 Olivia Ahnemann has been producing and directing documentary films for over 20 years. Most
recently, she produced Youth v Gov, which premiered at DOC NYC in 2020 and will have global
distribution in 2022. Previously she produced The Human Element featuring James Balog, which premiered at the San Francisco International Film Festival in 2018; Under the Gun with director Stephanie Soechtig, which premiered at the 2016 Sundance Film Festival, and was distributed by EPIX/Lionsgate; and Racing Extinction with director Louie Psihoyos, which premiered at the 2015 Sundance Film Festival, and was distributed by Discovery. In 2016, Olivia was nominated for a Primetime Emmy Award for Exceptional Merit in Documentary Filmmaking. Olivia was co-producer of The Cove, which has garnered over 70 awards globally, including the 2009 Academy Award for best documentary and the Producers Guild of America documentary award.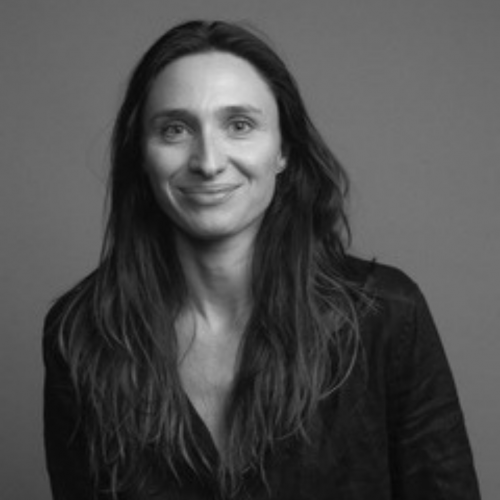 Camilla Mazzaferro is an experienced producer and the head of longform Entertainment at
FINCH, an Independent Australian production company.
Beginning her career at PricewaterhouseCoopers and RadicalMedia, Camilla has produced a
prolific number of award-winning commercial campaigns, music videos, and shorts such as
HOMEBODIES (Official selection SXSW 2016). With producing credits on feature
documentaries A Fire Inside (Official selection Sydney Film Festival 2021), Girls Can't Surf
(Official selection TriBeca Film Festival 2021), MACHINE (Official selection MIFF 2019), and
NETFLIX Original Chef's Table, as well as an Executive Producer on The Meddler - El Metido
(Official selection MIFF 2020), she had guided numerous and highly varied documentary
projects to financial and commercial viability.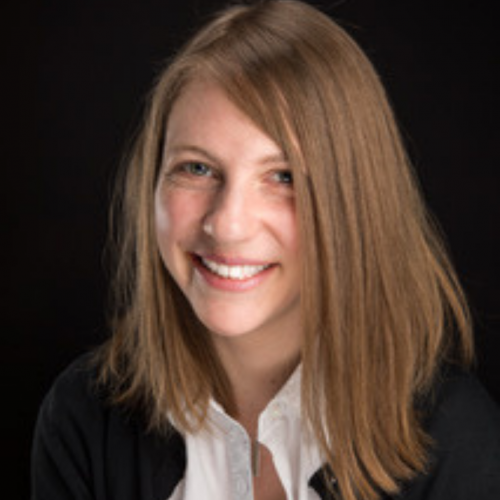 LARISSA RHODES is a filmmaker and the Head of Creative Development at Exposure Labs. In 2017, she produced the Sundance, Peabody, and Emmy® Award-winning film, Chasing Coral, a feature film following a team of adventurers working to reveal how the oceans are changing. It premiered along with a VR companion film at the 2017 Sundance Film Festival and won the Sundance Audience Award. Rhodes holds an MFA in Film from Columbia University and a BFA & BA from the University of Colorado in Film Studies and International Spanish for the Professions.
Andy joined LIV following his time working with the film team on the production of the Netflix Original Film QUINCY about legend Quincy Jones. Andy has been on the acclaimed film teams of MARVEL'S 616 Docu-Series, QUINCY, LIV, THE BLEEDING EDGE, AMERICAN VANDAL Series, NOBODY SPEAK: TRIALS OF THE FREE PRESS, DR. FEELGOOD: DEALER OR HEALER? and TRUTH AND POWER Docu-Series.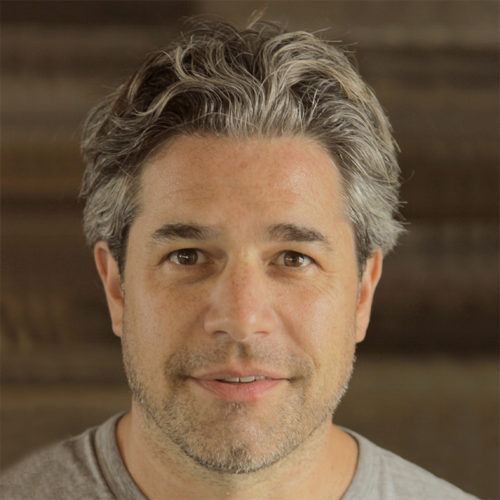 Ross Kauffman is the Academy Award®-winning filmmaker of the feature documentary BORN INTO BROTHELS. In 2014, Ross directed E-TEAM (co-directing with Katy Chevigny), a documentary about four intrepid human rights investigators. E-TEAM debuted at The Sundance Film Festival and garnered the Best Cinematography Award for a Documentary Feature. His feature documentary TIGERLAND debuted at the 2019 Sundance Film Festival and was released by the Discovery Channel in over 180 countries. Ross also specializes in short form documentary film and socially conscious branded content for clients as diverse as Apple, GE, and Toyota. Ross is an adjunct professor at The School of Visual Arts Social Documentary Master's Program, and he guest lectures at high schools and universities worldwide.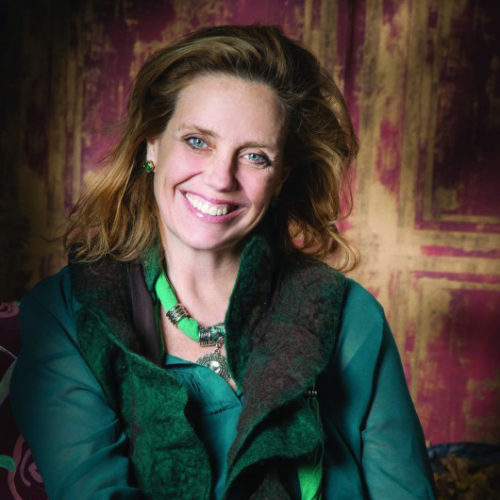 Geralyn White Dreyfous has a distinguished background in the arts, extensive experience in consulting in the philanthropic sector, and participates on numerous boards and initiatives. She spent years at the Philanthropic Initiative in Boston, guiding families of wealth in strategic giving opportunities, and she taught Documentary and Narrative writing with Dr. Robert Coles at Harvard University. Geralyn is Founder and Board Chair of the Utah Film Center, a non-profit that curates free screenings and outreach programs for Utah communities. In 2007, she co-founded Impact Partners Film Fund with Dan Cogan, bringing financiers and filmmakers together to create great films that entertain audiences, enrich lives, and ignite social change. IP has been involved in financing over 50 films, including: THE COVE (2010 Academy Award for Best Documentary Feature); THE GARDEN (2009 Academy Award for Best Documentary Feature nominee); FREEHELD (2008 Academy Award for Best Documentary Short Film); THE GHOSTS OF ABU GHRAIB, (2007 Emmy Award for Best Documentary Special); and HELL AND BACK AGAIN (2012 Academy Award for Best Documentary Feature). IP had 5 films at the 2014 Sundance Film Festival – WEB JUNKIE, THE INTERNET'S OWN BOY: THE STORY OF AARON SWARTZ, E-TEAM (Cinematography Award, US Documentary), THE OVERNIGHTERS (Special Jury Prize), and ALIVE INSIDE: A STORY OF MUSIC & MEMORY (Audience Award, US Documentary). In 2013, Geralyn helped found Gamechanger, the first for-profit film fund dedicated to financing narrative features directed by women. Their first film, LAND HO!, premiered at the 2014 Sundance Film Festival.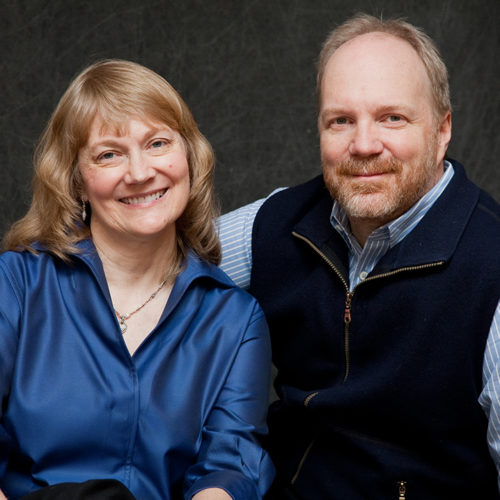 David and Linda Cornfield have been on the producing teams of the acclaimed documentary feature films THE LOVE BUGS, THE WILD, DARK MONEY, WON'T YOU BE MY NEIGHBOR?, THE HUMAN ELEMENT, INVENTING TOMORROW, CHASING CORAL and CHASING ICE.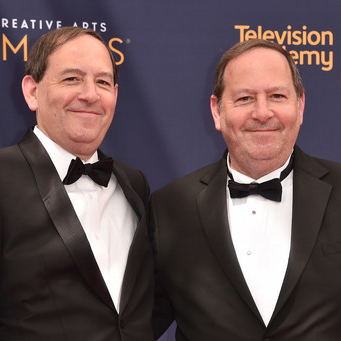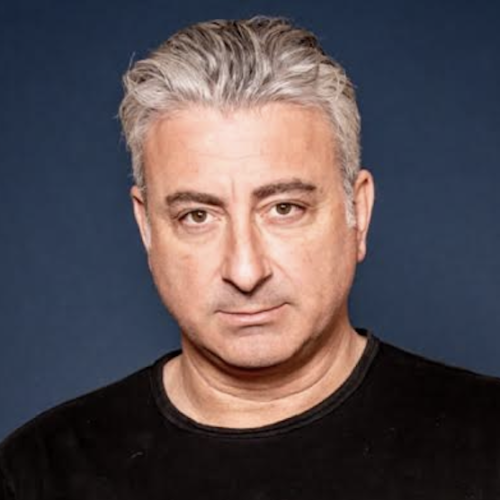 FINCH was founded in 2011 led by CEO Rob Galluzzo, who has since built the collective into one of Australia and New Zealand's boldest and most distinguished production companies. Rob has garnered a reputation for nurturing new talent and gains constant inspiration from his innovative team and roster of high calibre directors.
Throughout his career Rob has created work that is internationally renowned and critically acclaimed having won D&AD pencils, Gold at Cannes Lions, One Show, London Internationals, New York Festival and Award awards. His entertainment work has also been recognised at the International Digital Emmys and the AFIs. Rob's experience and ever evolving passion for innovation has now seen him launch multiple award winning and globally patented technology creations including the Most Powerful Arm; a Black Pencil winner, 37 Degrees; a Gold Cannes Lions winner.
Rob has successfully forged a destiny for FINCH outside the remit of film adn advertising. In addition to entertainment, he is the backbone of FINCH's social impact and technological initiatives including Creatable; a STEM education curriculum, Nakatomi; a technology company, and The Lion's Share Fund -- an initiative where brands are able to contribute to the protection of our natural world each time an animal image is featured in their advertisements.
The Lion's Share was awarded the 2019 Cannes Lions Grand Prix for Good and also received a D&AD Impact White Pencil in the same year.
Rob's investment in the future and innate ability to stay relevant is what sets himself apart as a pioneer industry leader. FINCH delivers prestigious content time and time again led by Rob's ambitious vision that rewards risk, impacts culture and pushes boundaries.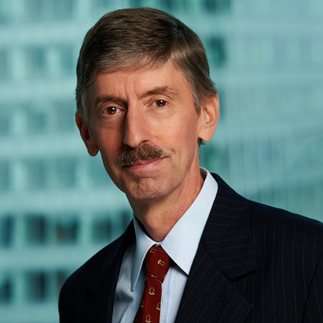 W. Wilder Knight II is a member of Pryor Cashman's Media & Entertainment, Banking & Finance, Intellectual Property and Corporate Groups. Fluent in German, he is also a member of the German practice and works with numerous clients in Germany, Austria and Switzerland.Wilder has worked with many of the entertainment industry's legendary directors, writers and producers, as well as sports celebrities.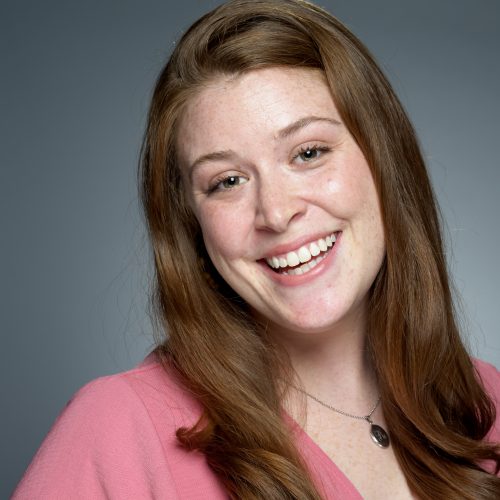 Tess is Liv's sister. She was born and raised in Colorado and moved to Philadelphia in 2009 where she began her journey as a Theatre Artist, Designer, and Teaching Artist. She attended the University of the Arts where she graduated in 2013 with a BFA in Theatre Arts. Tess is honored to be a collaborator with Ninth Planet, a performance collective that "creates opportunities for people of color, women, queer and trans people in Philadelphia to participate in the making, performing, and producing of community-powered performance ." Her most recent collaboration with Ninth Planet combined her love for theatre and early childhood development in a production called Homeworld, a performance installation for babies 3-18 months and their caregivers. She collaborated on Homeworld as a co-creator, performer, and designer of the baby-safe installation and props. From 2015-2020 she served as teaching artist, designer, and stage manager, for a non-profit Theatre Education Organization and later brought theatre programming to schools in the Greater Philadelphia Area as their Education and Outreach Manager. Tess is passionate about collaboration and storytelling and its power to educate, inspire, and start conversations. She is dedicated to cultivating confidence in those who wish to tell their own stories. Here's to Sweet Liv, Tess' most beloved collaborator and inspiration.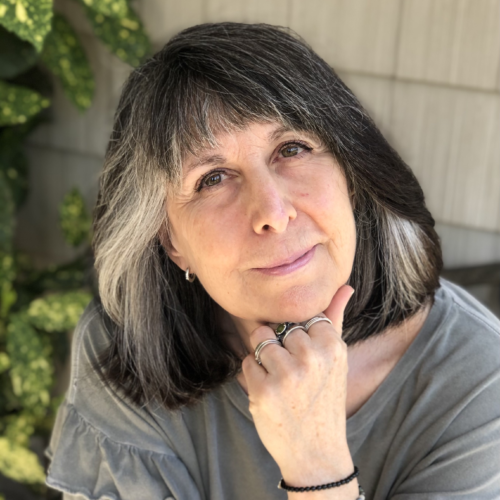 Honey is the mother of Liv, Tess and Max, and currently lives in Pennsylvania with her husband Chuck. She received a bachelors degree in sociology from The University of Pennsylvania, later moving to Boulder, CO. where she became CFO and co-owner of a staffing firm for over 25 years before retiring in July 2018. When Liv died she decided that she wanted to create something that would help to prevent other families from feeling the brutally painful grief of suicide loss. She wanted to be different and creative, just like Liv was in life, to reach young people, nationally and globally. Her mission is to continue to encourage open, fearless communication and to break down the barriers of stigma and shame around mental health and suicide.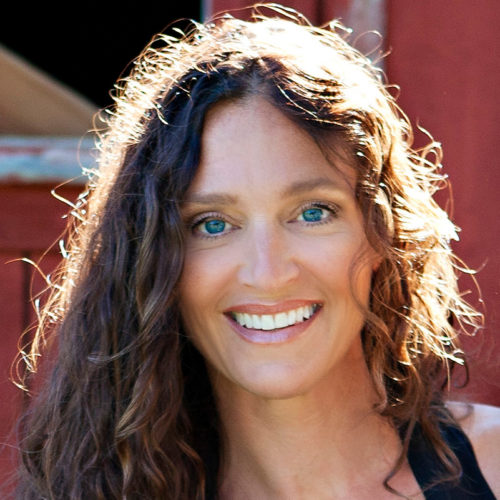 Susan Caso is a Licensed Professional Counselor working with teens and college students over the last seventeen years. She counsels individuals dealing with anxiety, depression, low self-esteem, and suicidal ideation as well as helping families in their supportive role. She earned two undergraduate degree's in Psychology and Human Development from the University of Kansas, along with a Master's Degree in Counseling Psychology and Counselor Education from the University of Colorado. She has worked in clinical settings ranging from agency work, residential treatment, public schools, and private practice. She was a board member for Second Wind Fund of Boulder County for five years and is dedicated to finding ways to create awareness on the topic of mental health and educating others of how to create a safe environment for those struggling to feel supported.
"LIV is an honest and timely story, told in a safe manner that does not glorify the issues around mental health, but brings the issues out into the light, taking the stigma head on."

Jason D. Williams

PsyD MS Ed, Clinical Director, Director of Quality and Safety: Children's Hospital Colorado, Pediatric Mental Health Institute
"I have struggled with depression since 2016, and there were multiple times I have thought about taking my life. However, after watching this movie and seeing how Liv's choice impacted her sister and mother, I understood that taking my life by suicide wasn't an option for me anymore."

Maddie, 18

Colorado
"Watching this film awakens a sense of activism to not be afraid to keep the conversation going and reduce the stigma surrounding suicide."

Jenna Glover

Ph.D., Director of Psychology Training, Children's Hospital Colorado
"[The film] was life-changing. I'm not saying that I'm completely better, but I seriously don't want to die by suicide anymore."

Aria, 17

Colorado
Soon you can host a private screening of MY SISTER LIV followed by a Zoom discussion with Tess Kunik, and/or a member of the filmmaking team or one of our team therapists. Told through young voices and professionals, the film sparks the need for fearless conversations and gives audiences the words to start talking and to help turn the tide of youth suicide.
*IF YOU ARE IN A MENTAL HEALTH CRISIS AND NEED HELP PLEASE REACH OUT TO A PROFESSIONAL IMMEDIATELY. The Liv Project is NOT a professional organization in the mental health field. The Liv Project does NOT offer psychiatric, medical or any other professional advice. We are NOT a crisis center. Our organization was founded by individuals who have lost friends and family members to suicide. Our goal is to build a community where we share information with each other that we have gathered about mental health resources and facilities and NOT to serve as a substitute for sound, professional, medical advice, diagnosis or treatment. If you or a friend is in need of help, you should immediately seek that help and advice from qualified mental health professionals. This website is for informational purposes only. Please note that The Liv Project shall NOT be responsible for the content or services provided by any organizations, individuals or other resources referenced on our website or which you become aware of through this website, publications or other materials and information provided to you by or which you have become aware of through The Liv Project. The main goal of The Liv Project is to help people in distress get information about the professional resources that are out there so that we can together help prevent mental health crises from ending in suicide.